ICE DISTRICTa master-planned mixed-use community
The largest mixed-use sports and entertainment district in Canada, ICE District is playing a key role in the revitalization of downtown Edmonton, attracting visitors and new residents from all over the city and beyond. Spanning 25 acres, ICE District is centred around the iconic Rogers Place arena, home to the NHL's Edmonton Oilers and a thrilling venue for world-class entertainment acts. Boutiques, brand-name stores, restaurants, lounges, cafés, Grand Villa Casino, JW Marriott Hotel, and 1.3 million sq.ft. of office space in two towers are turning ICE District into a premier lifestyle destination.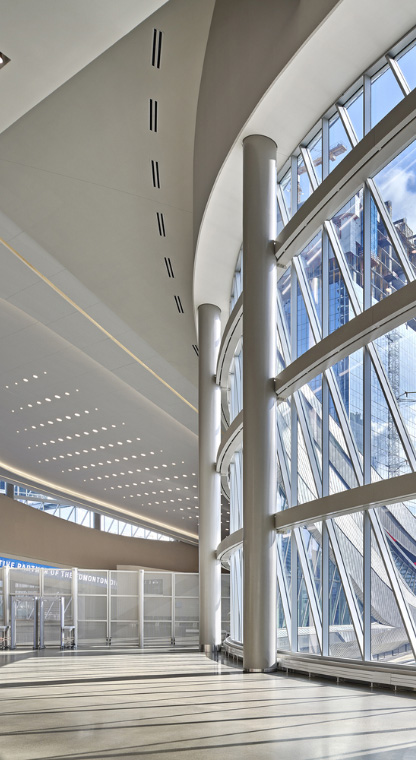 state of art design
One of the most incredible, space-age-looking new buildings in Canada, Rogers Place was designed by HOK, in association with ATB and DIALOG. Not only is the award-winning arena a stunning showcase of innovation and creativity; it is also the first LEED® Silver-certified NHL facility in Canada, thanks to the use of locally sourced materials in its construction. Many successful sustainability initiatives have been implemented for water and energy efficiency, indoor air quality and more. And the largest true high-definition centre-hung scoreboard in the NHL hangs above centre ice.

ICE District is a celebration of Edmonton's winter city status and the sport that fuels our passion – hockey. ICE District arose from the need for a new hockey arena, the catalyst that sparked a vision that is transforming Edmonton before our very eyes. ICE District will be a modern urban destination and gathering place. It's a tribute to those things that make Edmonton and Edmontonians truly unforgetTable and truly unique.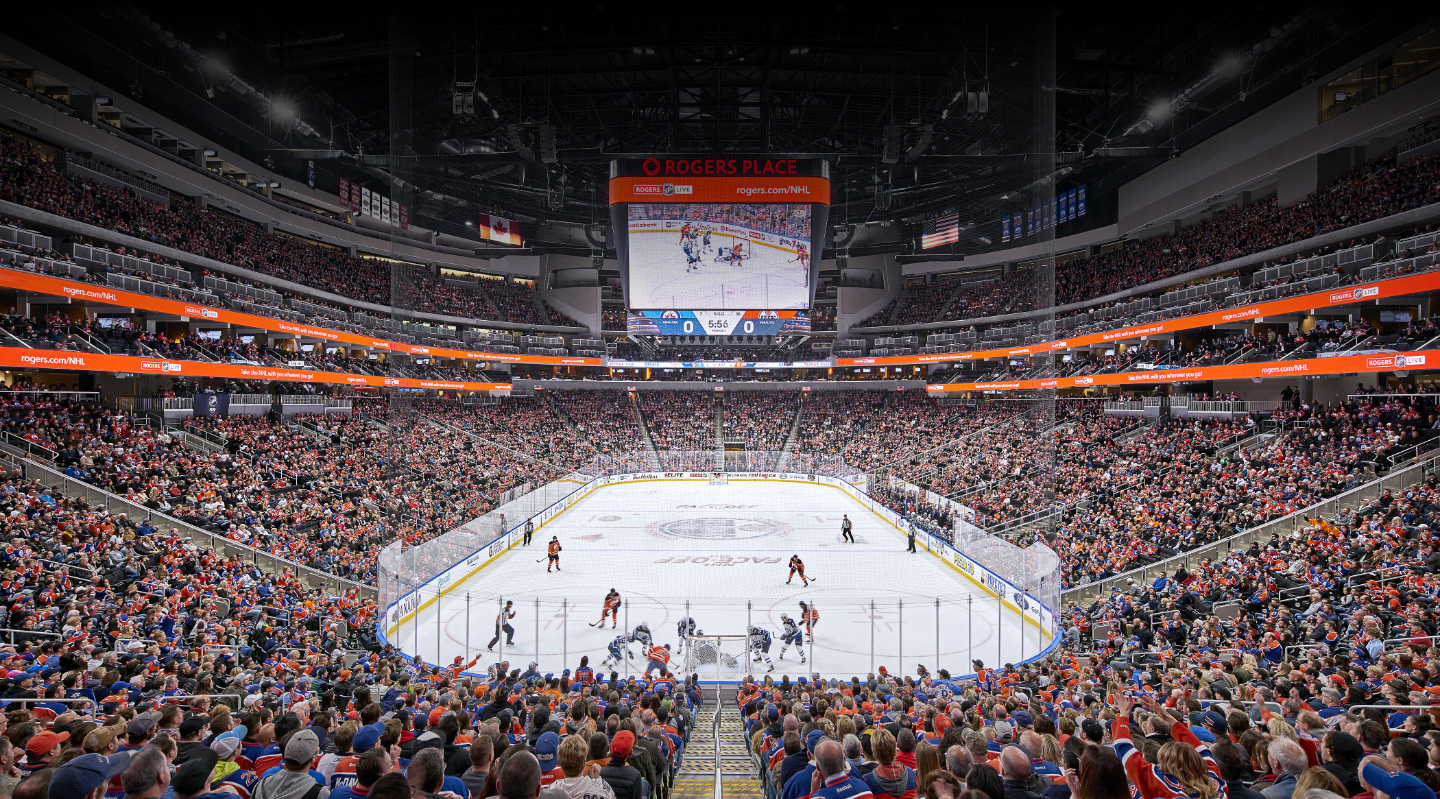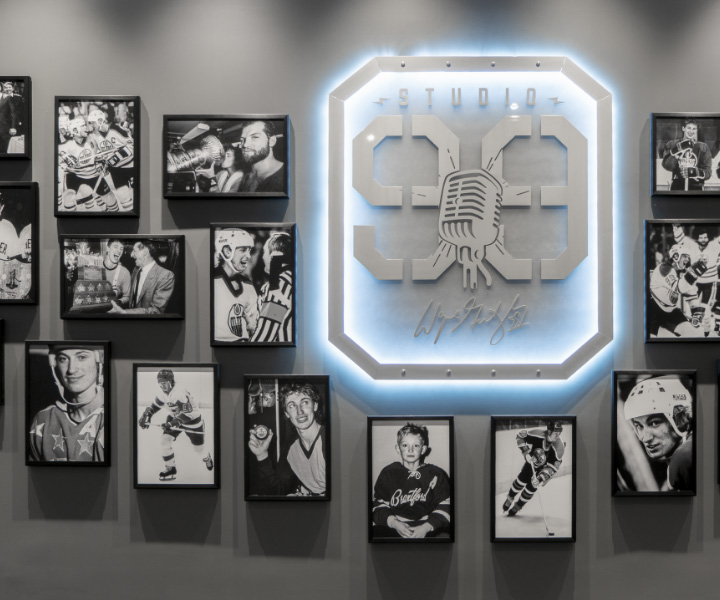 world-class stage
Designed with amazing site lines and state-of-the-art technology, Rogers Place is a world-class venue for sports and entertainment, with a capacity of 20,000 for concerts and 18,500 for hockey games. The futuristic-looking arena is connected by pedway to SKY Residences — making it convenient and comfortable to get there any time of year to watch an Oilers game or take in a concert. Outside, the 77,000 sq.ft. ICE District Plaza, with a stage and high-tech electronics, can host up to 8,000 people for concerts and festivals.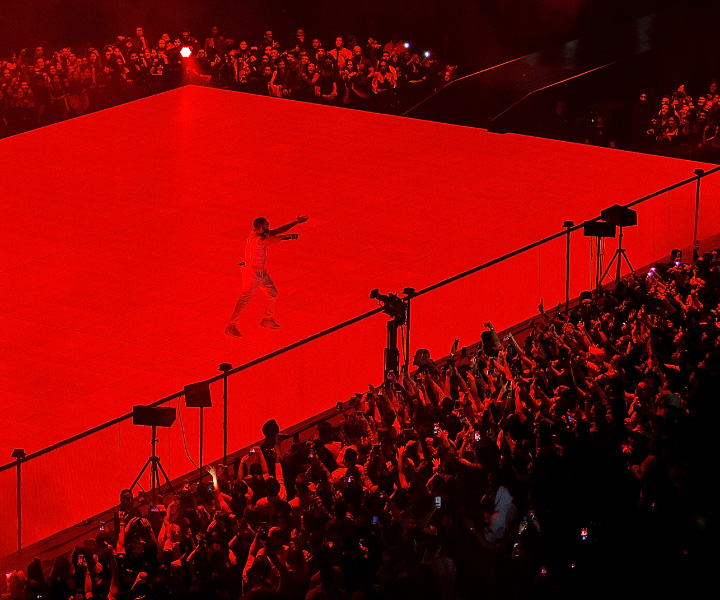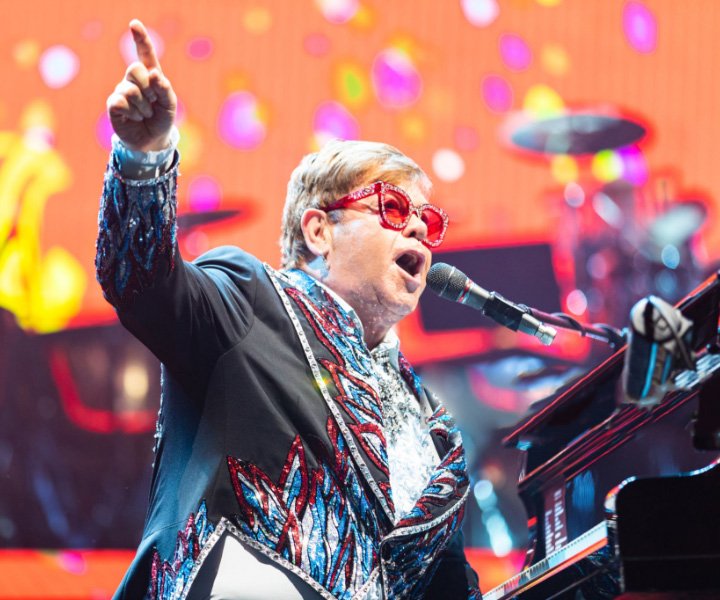 Master plan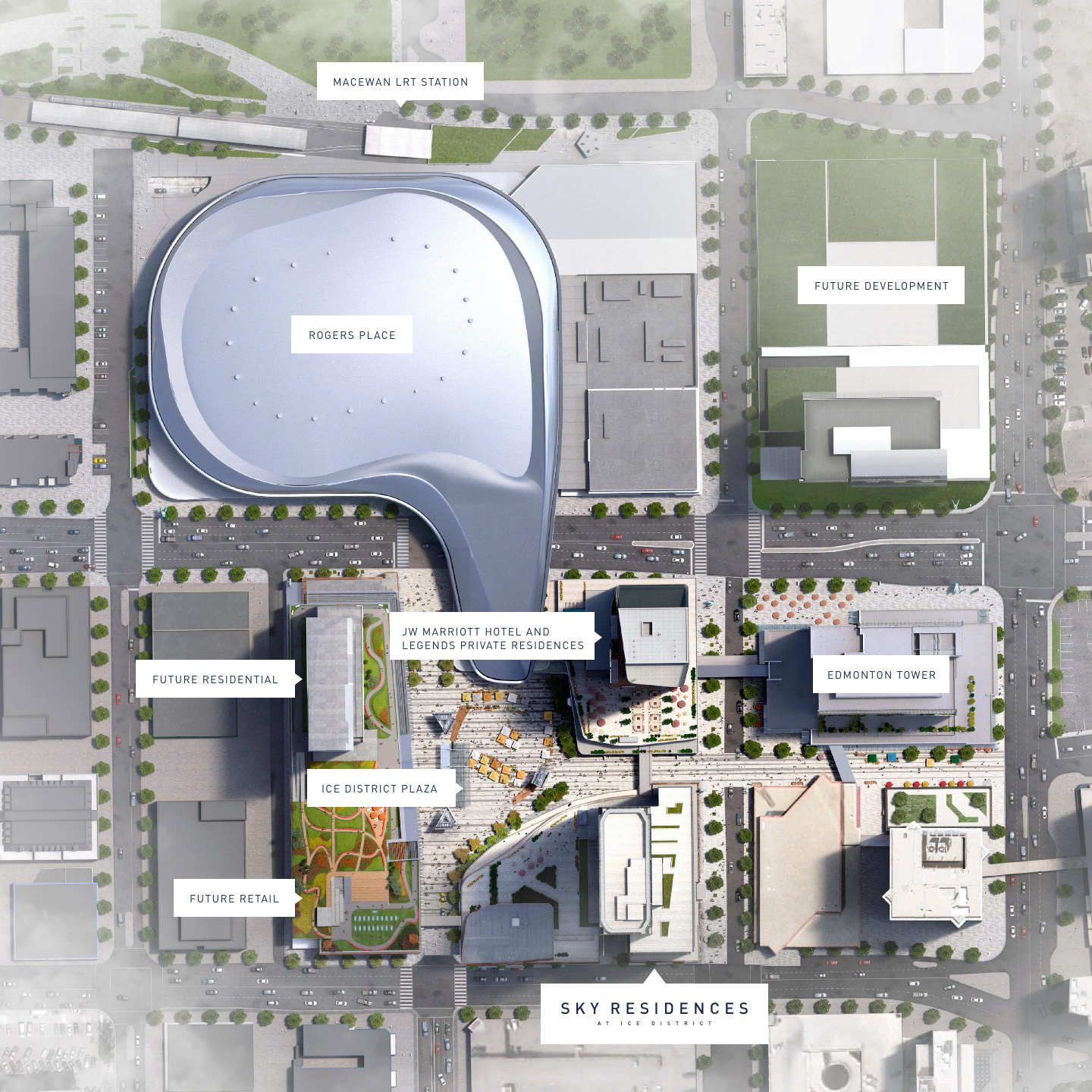 REMARKABLE RETAIL
At SKY Residences, shopping in person rivals online shopping in terms of convenience and variety. Your home will be located steps from enriched shopping experiences at Loblaws City Market and is located near Rexall Drugstore, and a host of other retailers spread across 208,000 sq.ft. in the five buildings of ICE District. One-of-a kind boutiques join the lineup, purveying original finds for your home, personal style, and palate. Only a block from ICE District, Edmonton City Centre Mall is home to Hudson's Bay, Winners, Sport Chek and more.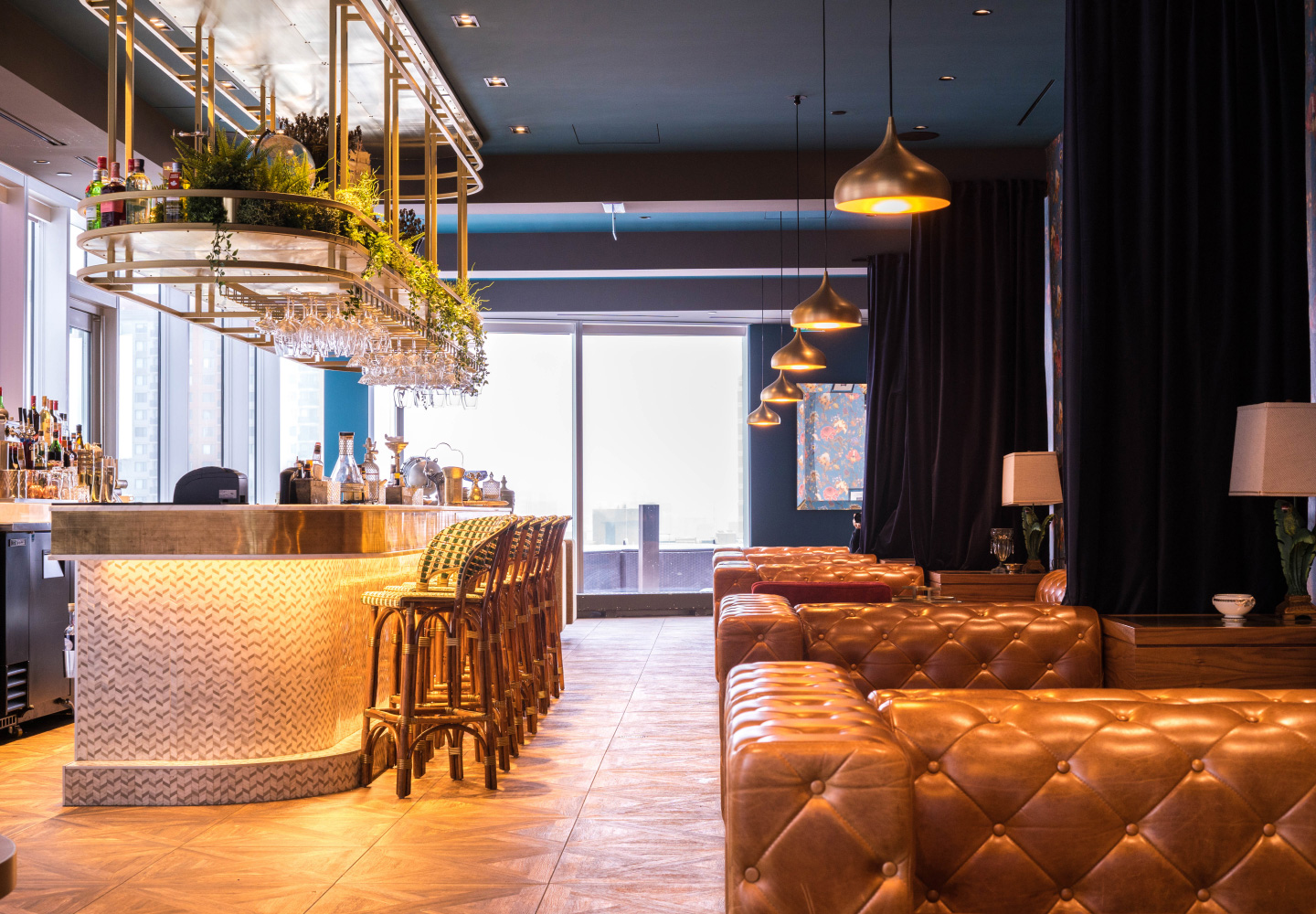 Night moves
ICE District is a treat for gourmet food lovers. At JW Marriott Hotel, world-famous food hospitality group Oliver & Bonacini has opened three restaurants: Braven fine-dining steakhouse, the fresh and casual Kindred Food + Drink, and Alchemy cocktail bar. At Rogers Place, Grand Villa Casino, Atlas Fish & Steak House and Studio 99 redefine upscale eating. And the upcoming 28,000 sq. ft. Food Hall overlooking ICE District Plaza will feature 15 epicurean vendors, including Loaded Pierogi, Cross Bar Wine & Beer Station, Hula Poke and Alta Vida Mexican Cocktail Bar in Rogers Place. Within blocks of ICE District, cafes, gastropubs, craft beer breweries, cocktail bars, and international restaurants all create an irresistible atmosphere of exploration and excitement.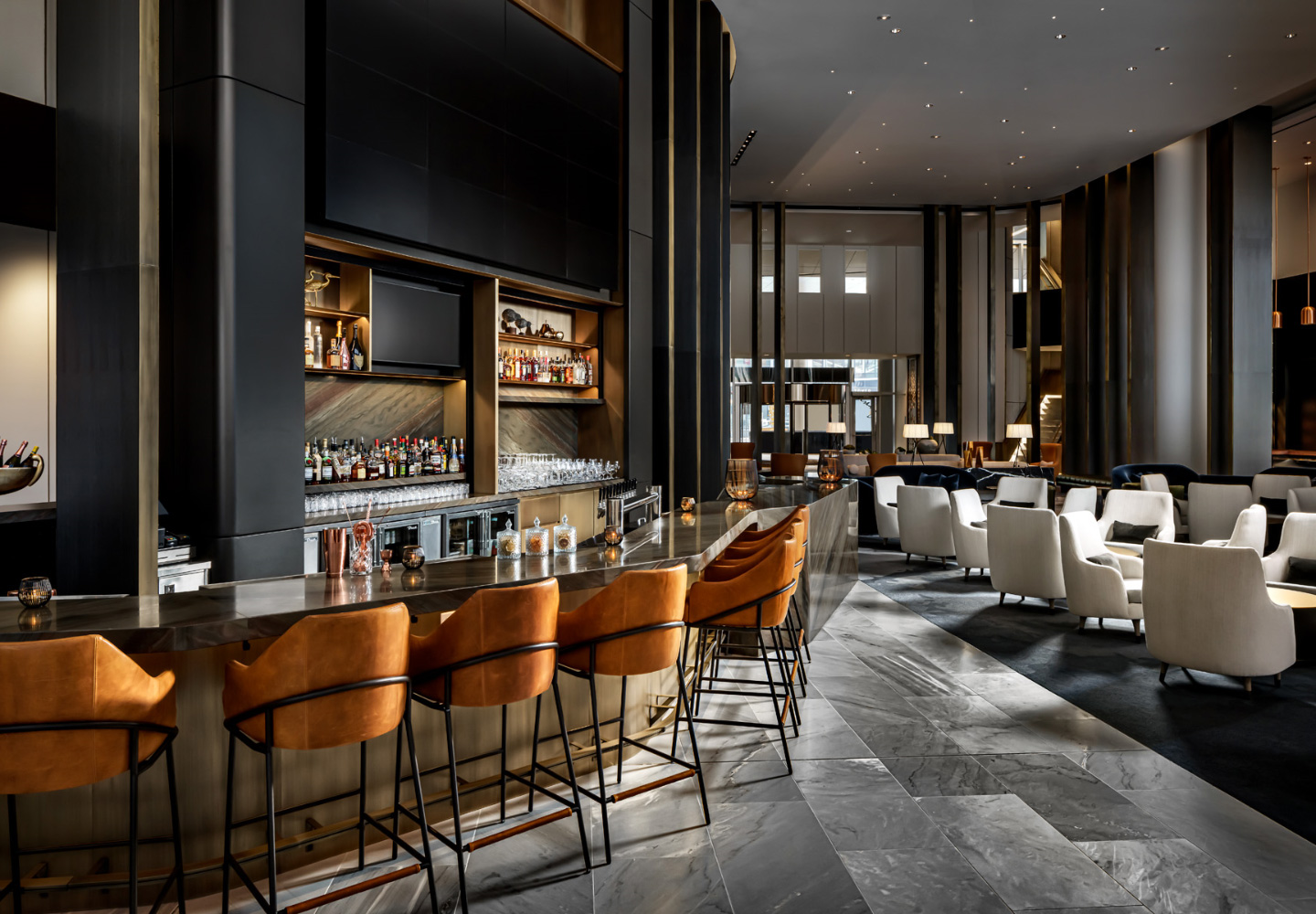 LUXURY AWAITSjw marriott hotel
At SKY Residences, you're living next door to one of the most chic new hotels in Canada. The 54-storey tower houses JW Marriott Hotel with offerings by the world-famous Oliver & Bonacini Hospitality group with deluxe dining at Braven, hand-crafted cocktails at Alchemy, and fresh casual fare at Kindred Food + Drink. You're also invited to experience the science of high performance at Archetype fitness, and lavish treatments at Spa by JW. A pinnacle of wellness and rejuvenation, JW Marriott Hotel will quickly become an integral part of your life.
Form and fitness
Close to home, cutting-edge fitness and yoga facilities entice you to fulfill your aspirations for physical and mental prowess. From the 75-minute Relax and Restore yoga classes offered at Ford Hall in Rogers Place, to Archetype at JW Marriott Hotel, a training experience unlike anything else, living a fit lifestyle is supremely attainable. With a membership at Archetype, you're connected to a high-energy, high-performing community. Revel in the open spaces, up-to-date equipment, and extraordinary group classes with top trainers, designed to help you push your limit.
Ticket to everywhere
ICE District was designed to be a primary transit hub, and has the easy connections you need to get around Edmonton. Four LRT stations are located within a five-minute walk of SKY Residences, and the MacEwan LRT Station is connected to Rogers Place. Major bus routes also flow past the district. The new LRT Valley Line will be completed in 2021, with more stops adding to the ease of travel. In inclement weather, take advantage of the pedway, a 13-km network of indoor walkways connecting more than 40 buildings, including all of ICE District.
future above ground pedway
underground pedway
above ground pedway
ground level pedway
JW Marriott Hotel & The Legends Private Residences
Edmonton Tower
Stantec Tower & SKY Residences
ICE District Plaza
Edmonton Downtown Community Arena
Grand Villa Casino Edmonton & Oilers Entertainment Group Headquarters
FUTURE Residences
Loblaws City Market, Retail
ICE District Phase II
capital line
metro line
valley line - phase one (2020)
valley line - phase two (proposed)
festival line (proposed)
energy line (proposed)
stations
JW Marriott Hotel & The Legends Private Residences
Edmonton Tower
Stantec Tower & SKY Residences
ICE District Plaza
Edmonton Downtown Community Arena
Grand Villa Casino Edmonton & Oilers Entertainment Group Headquarters
FUTURE Residences
Loblaws City Market, Retail
ICE District Phase II